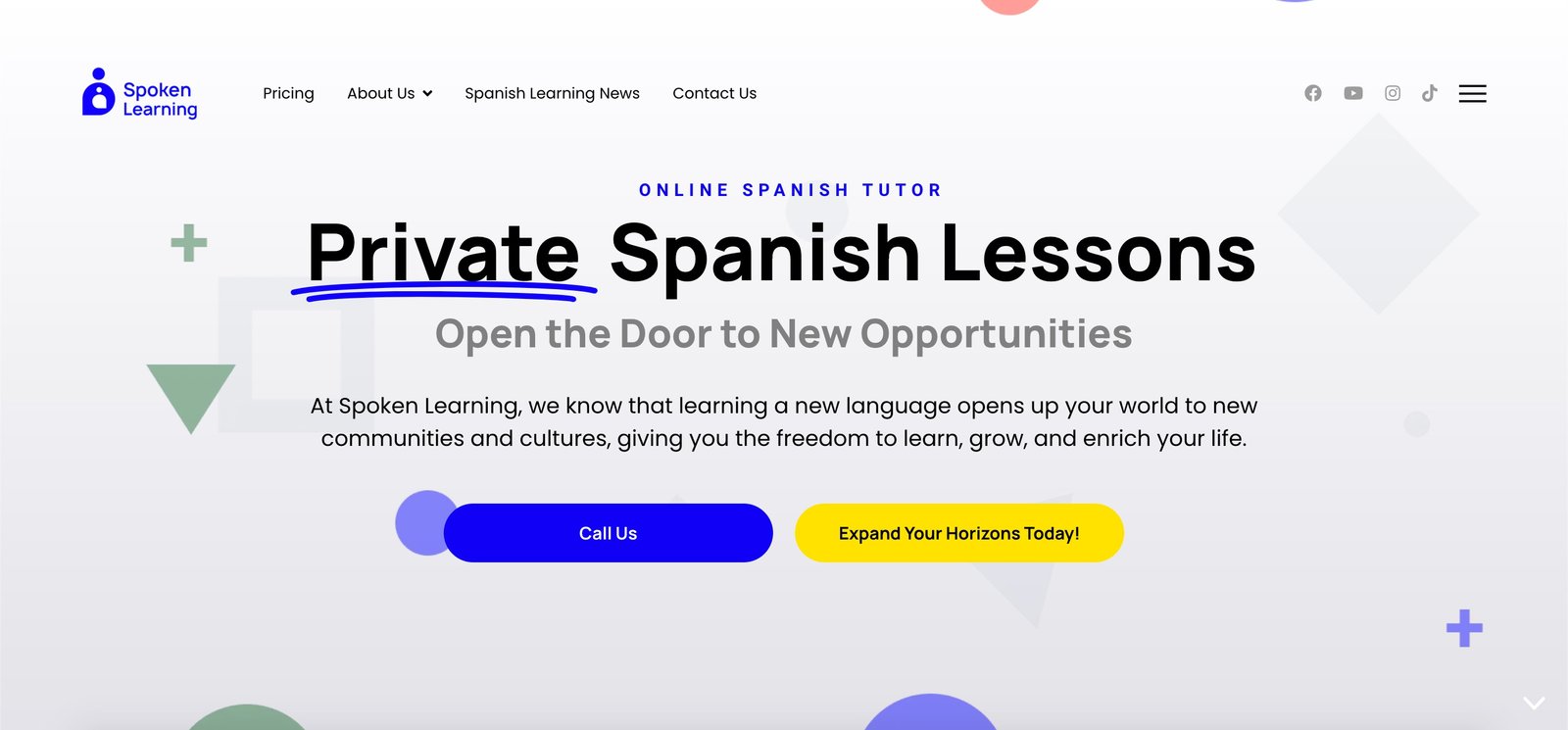 Spoken Learning's Brand New Website is LIVE
Our brand-new website is officially live! Spoken Learning is proud to announce that we've partnered with INFINI Marketing, a Houston-based digital marketing agency that helped us rebrand our company and design a refreshed website to better reflect our new brand identity.
While we've grown steadily over the years, it was time to take the next step toward reaching a wider audience. We reached out to INFINI Marketing because of their experience with creating brand-driven marketing strategies that deliver quantifiable results. We asked them what it would take to kickstart our marketing strategy for our Houston online Spanish classes.
Rebranding Spoken Learning
We've built up the reputation of our Houston online Spanish lessons along with our company's win-win culture over the years, but only now were we able to crystallize it into a cohesive brand identity. We sat down with the INFINI Marketing team and they helped us craft an authentic brand based on our history and values that will set us apart from the competition and resonate with our customers and potential students as it is implemented as part of our digital marketing strategy.
Modern Website Design by INFINI Marketing
It was time for our website to be freshened up so that it could let a wider audience of students and professionals know about our highly effective Houston online Spanish lessons, along with the opportunities that learning a second language brings. For that, we needed a high-quality website that would encourage more leads and conversions, and INFINI delivered a vibrant, easy-to-navigate website that will help us expand our business and achieve our goals!
Open New Doors to Opportunity With Spoken Learning
Spoken Learning opens new doors to opportunity through personalized Houston Online Spanish Courses, a win-win culture, and native-speaking Spanish teachers. We adjust to match your learning style and provide personalized feedback to ensure success. With our brand new website completed and the rest of our marketing strategy underway, we look forward to helping even more students master the Spanish language. Enroll now to learn, grow, and enrich your life!